Sync Contacts with BusyContact
Sync Contacts with BusyContact
BusyContacts is OS X address book app that provides user-friendly interface for synchronizing with different address book servers, including CardDAV.
Click BusyContacts and select Preferences in drop-down list: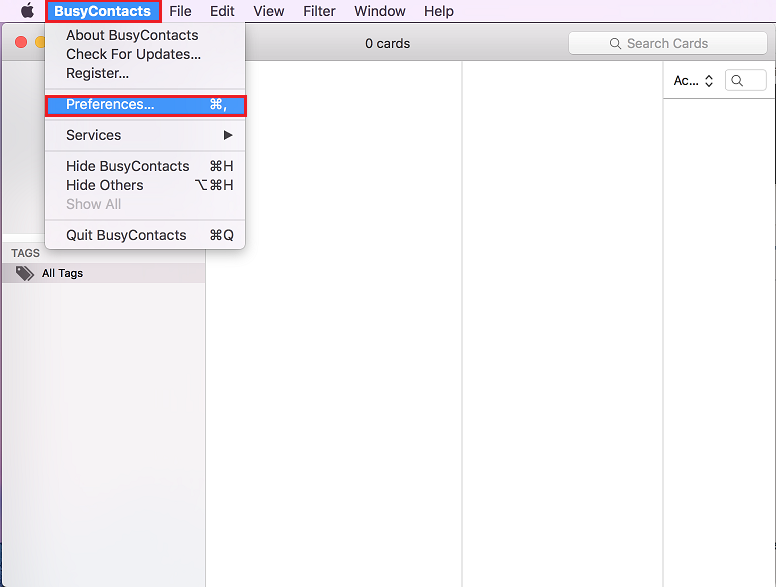 Select Accounts tab. Click "+" symbol at the bottom. Select CardDAV in Server Type drop-down list. In the User name and Password fields provide your credentials. Specify CardDAV address book URL in the Server Address field. Finally, click OK.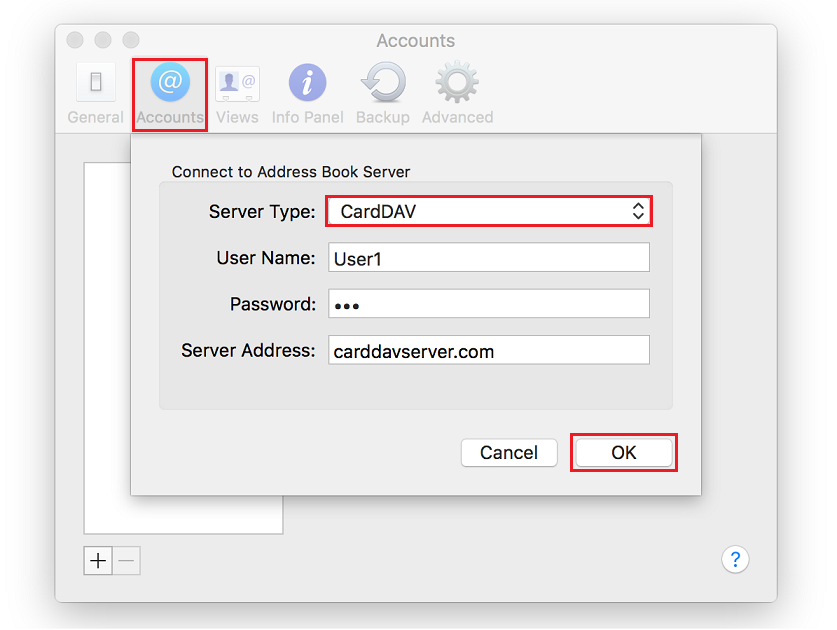 Next Article:
Sync Contacts with SOHO Organizer