Sync Contacts with Evolution on Linux
To connect to CardDAV server in Evolution click arrow down - > Address Book: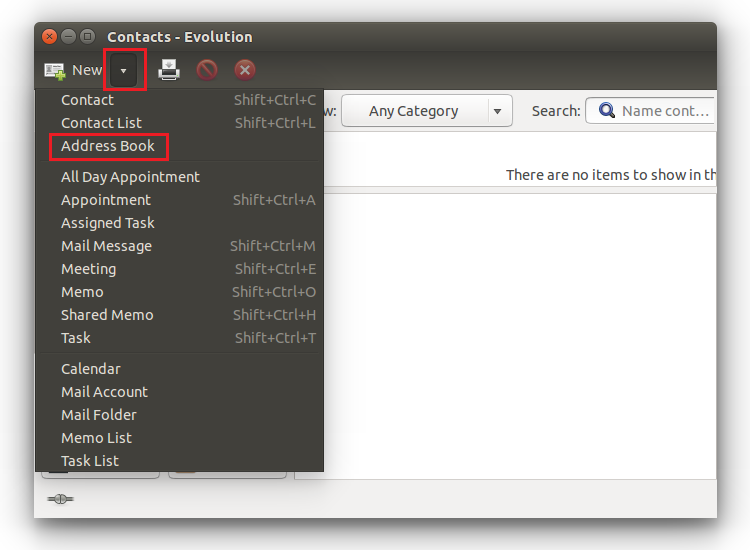 In the New Address Book dialog select WebDAV option, enter Name of Address Book, specify the complete CardDAV calendar URL in the URL field.
It is strongly recommended to use SSL connection to secure your data and credentials.
In the User field provide your credentials. Click OK.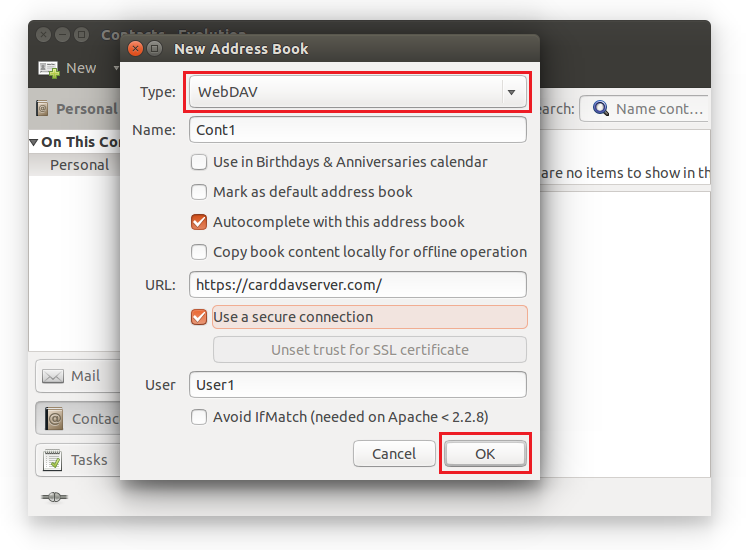 In the Password fields provide your credentials. Click Continue.