Sync Calendar with ReminderFox on Linux
Sync Calendar with ReminderFox on Linux
Go to Menu and select Options... in drop-down list: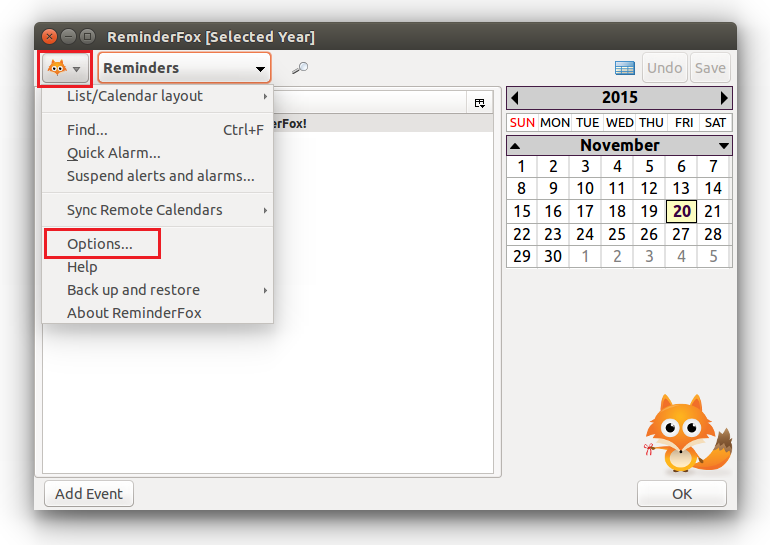 Select Sync tab, then switch to Remote Calendars and click Add: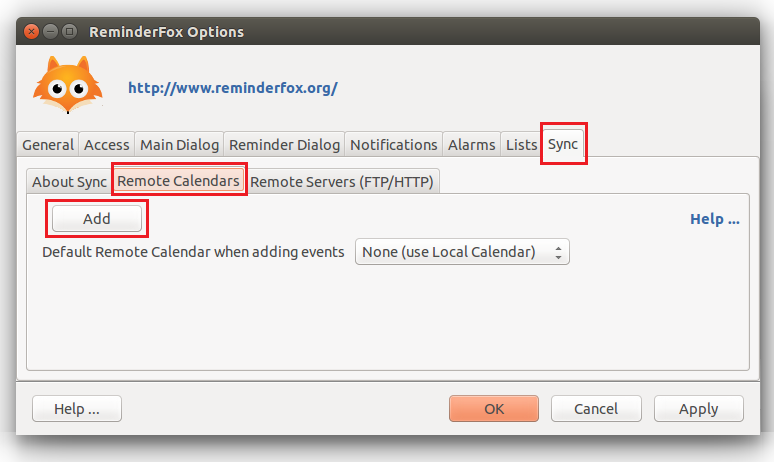 In Remote Calendars, drop-down menu select Other (define your own). In the User Name and Password fields provide your credentials. Specify CalDAV calendar URL in the Selected Calendar field.
Note that unlike many CalDAV and CardDAV clients ReminderFox does not support discovery mechanism, you must provide a complete URL to your calendar.
Click Login: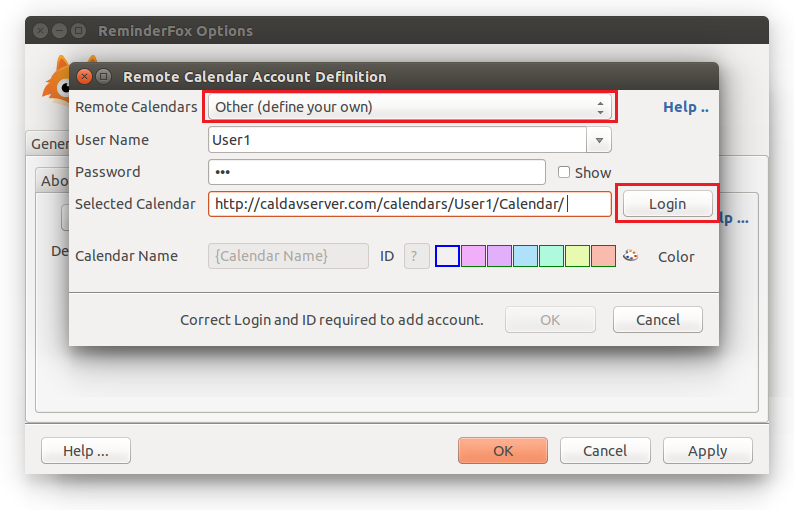 Select your calendar from Selected Calendar drop-down list: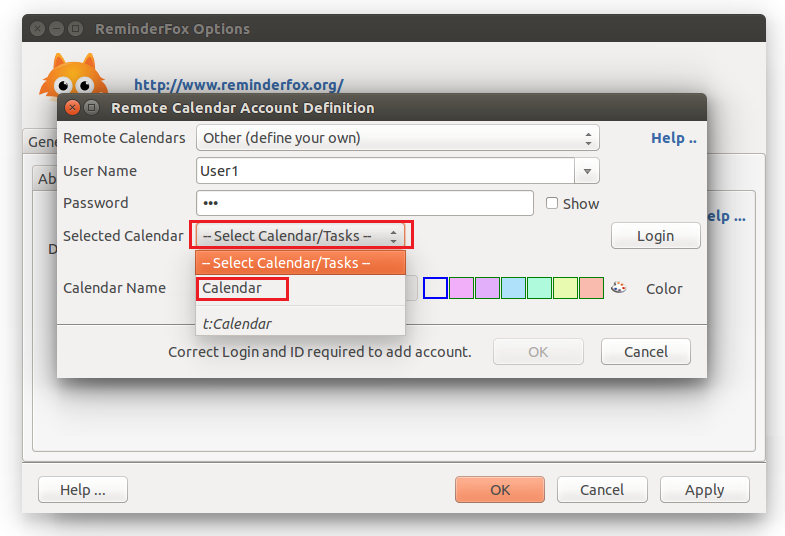 Finally, click OK.
Next Article:
Sync Calendar with BusyCal