Sync Calendar with OS X
OS X provides built-in CalDAV support. To connect to your CalDAV calendar go to System Preferences and open Internet Accounts: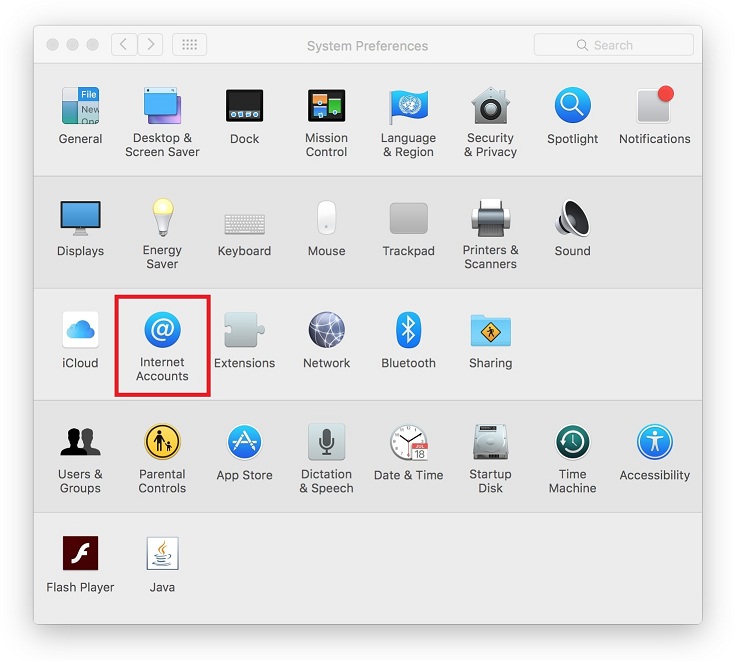 In the Internet Accounts dialog select Add Other Account option: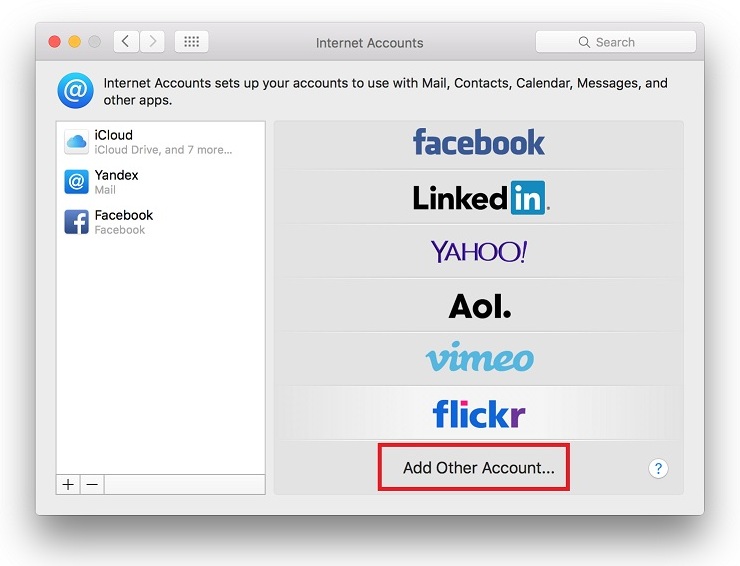 In the Choose an account type dialog select Add CalDAV account option and select Create: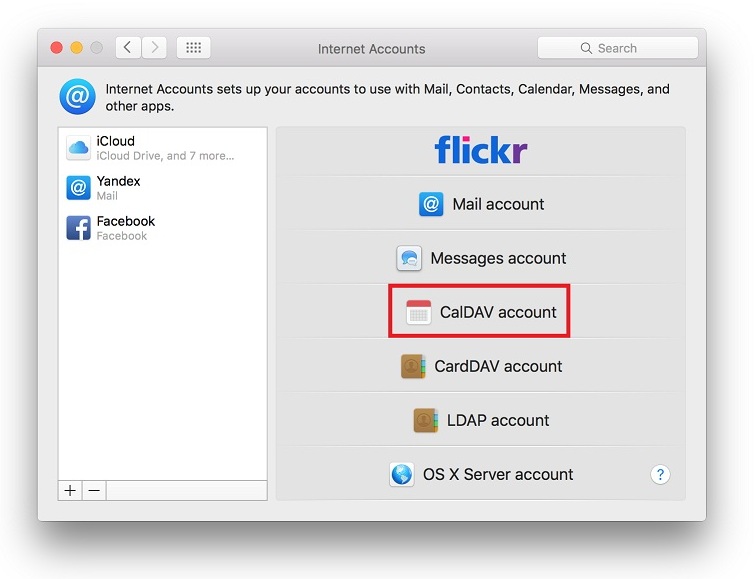 Fill in the connection settings. In the User Name and Password fields provide your credentials. Finally select Sign In.
It is strongly recommended to use SSL connection to secure your data and credentials.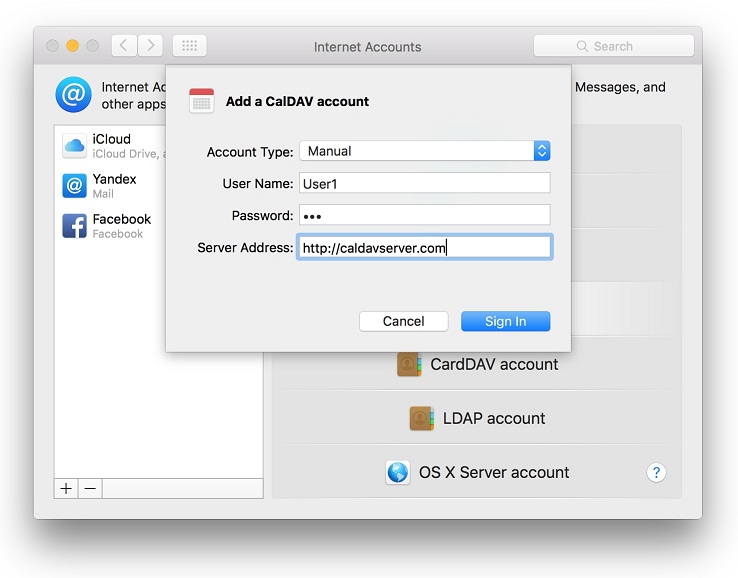 Next Article:
Sync Calendar with eM Client